STOCK CAR EXPERIENCE @ POCONO RACEWAY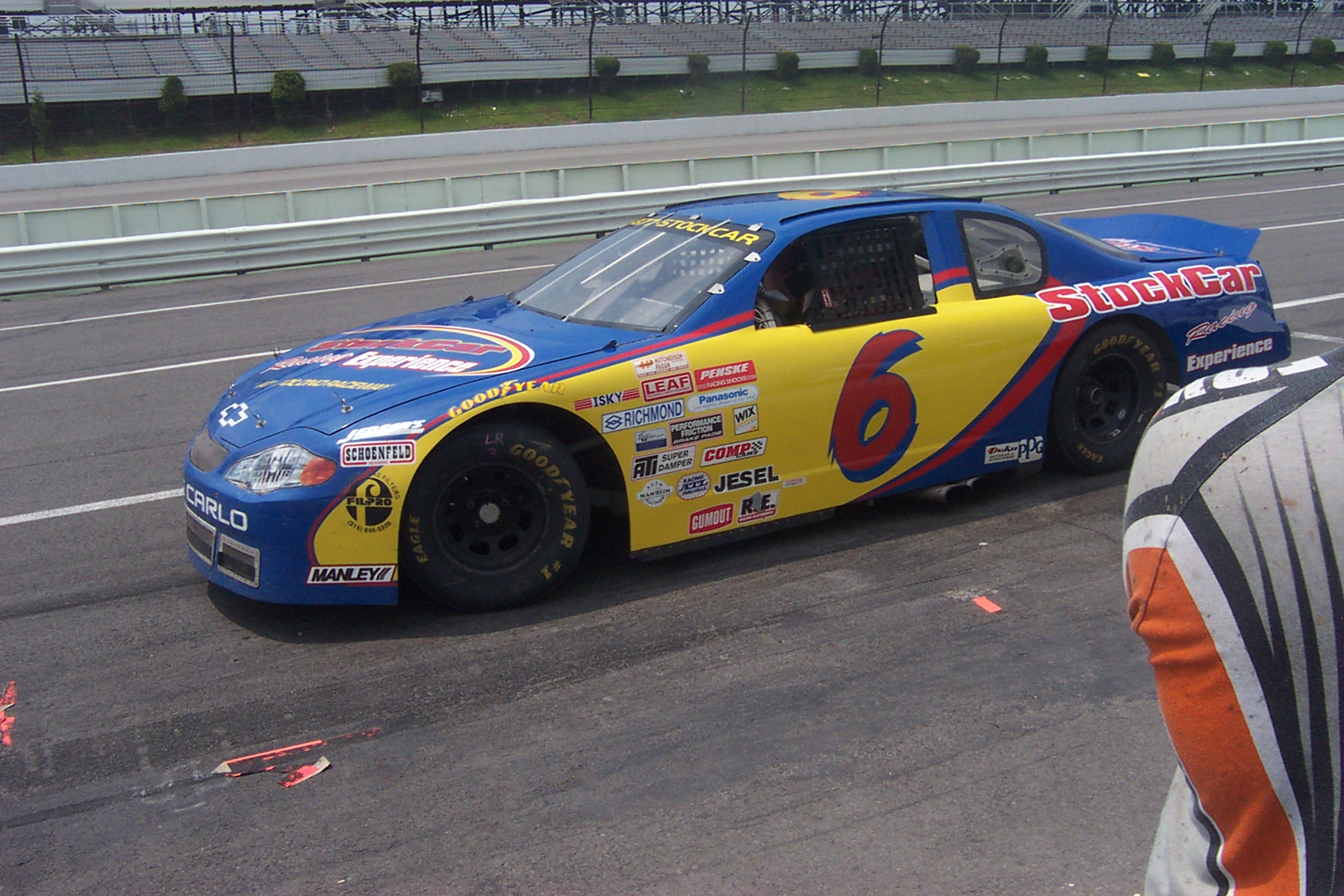 That's My Car!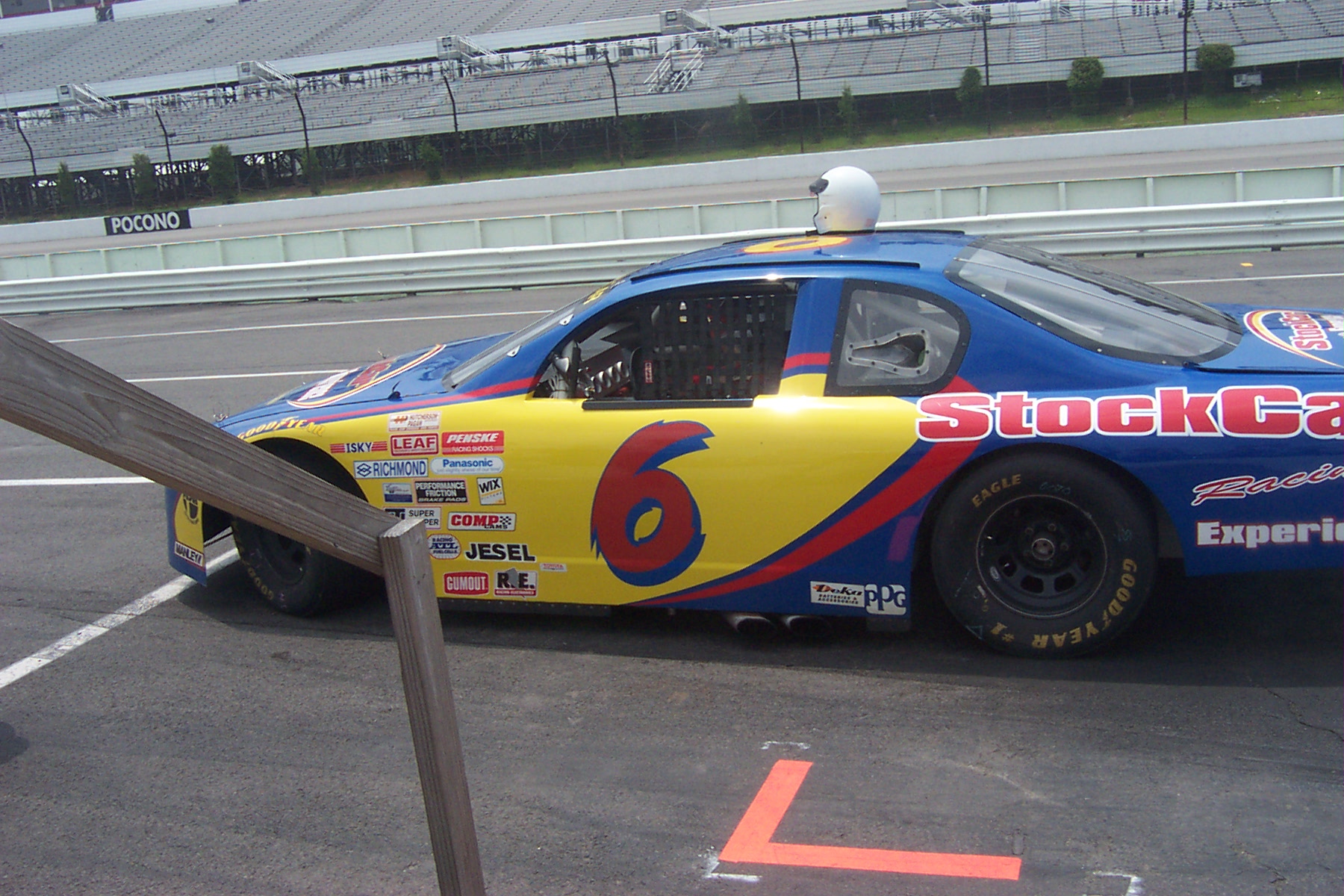 Oops! Almost Forgot My Helmet!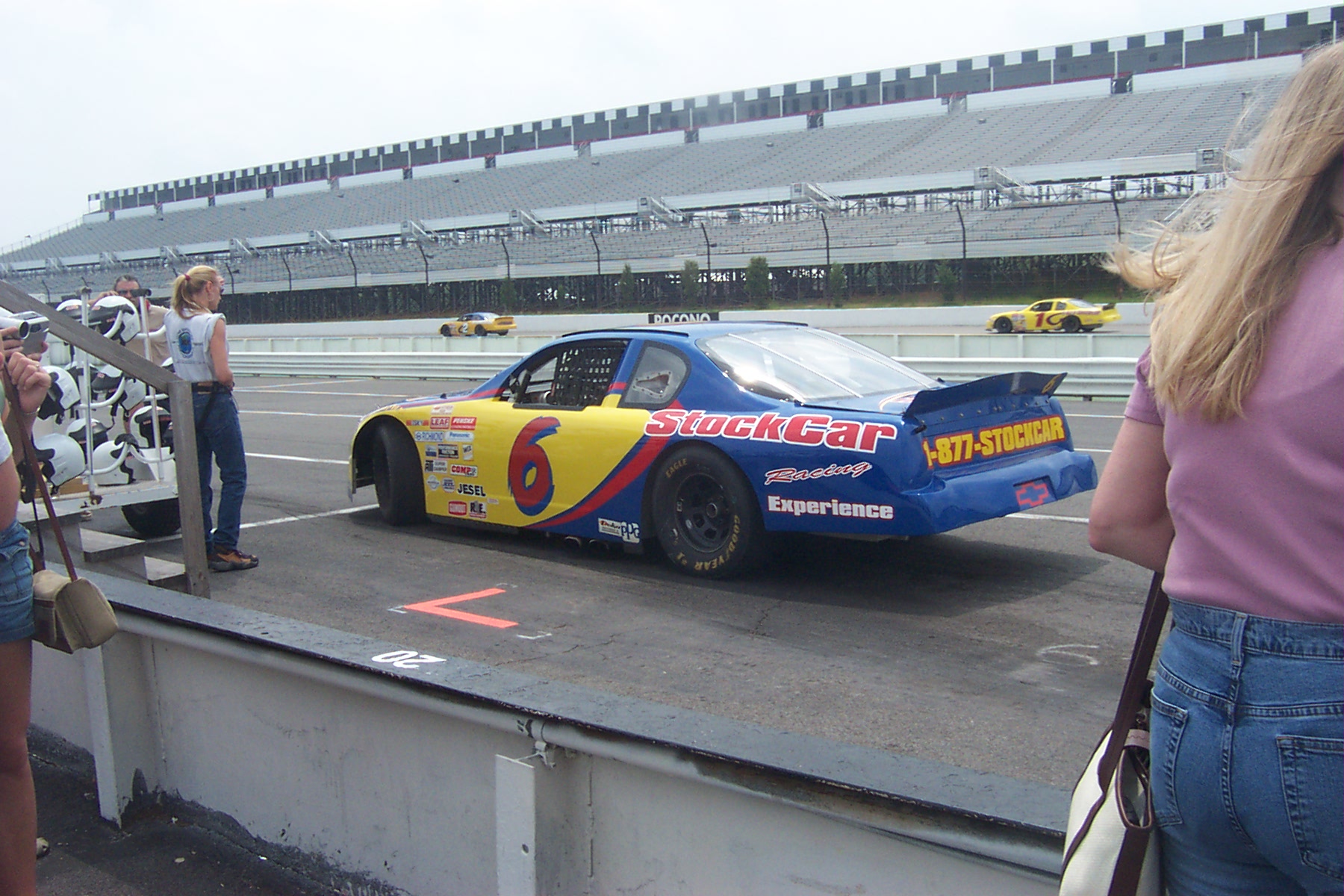 Here We Go! On Our Way To 160 MPH!
This is a Quicktime Video File (very short) of my car going down the straightaway. Check your volume before you play it.
Click here to download the movie.